I've known Laura for a while now, back in my college days, and every time I see her my heart just smiles.  She is one of the sweetest girls I've ever known and I have never been around her without laughing endlessly.  Being from a few hours away we had only one day to get their engagement pictures done and it happened to be cold.  Freezing. Windy. Messy. Lovely.  There's something about being cold and around the one you love that makes everything warm again.  These guys took advantage of the snuggling for sure!
P.S.- I LOVE HER BOOTS!  DO WANT!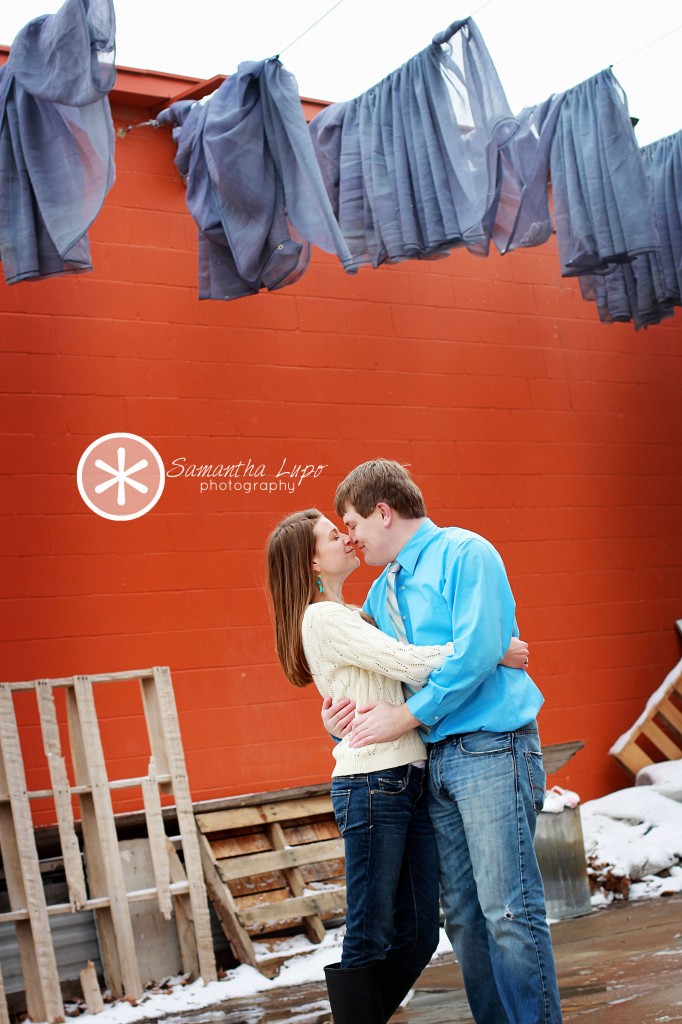 Enjoy a look at their whole session.